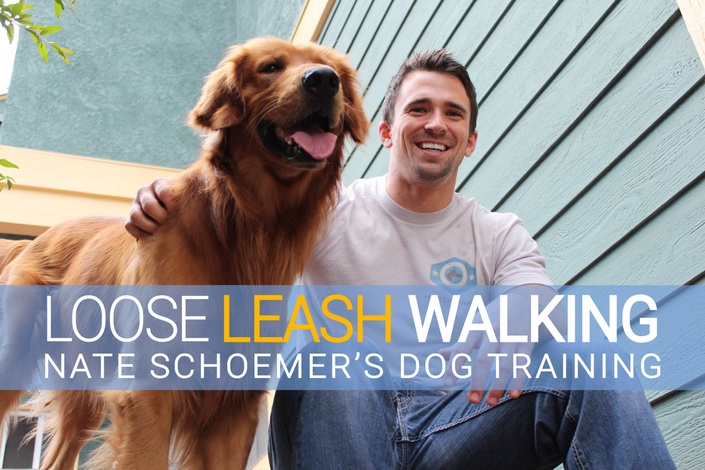 Dog Training - Loose Leash Walking Course
Easily learn how to teach your dog to walk nicely on a loose leash.
Watch Promo
This course is designed to give you the tools needed to quickly and effectively train your dog to walk on a loose leash. I broke the course down into an easy step by step process with proven results!
Fifteen years ago, I adopted my first dog. I mean, I had a family dog growing up, but this was the first dog I could say was my dog. I've always loved dogs; in fact, when I would visit family as a kid, I would be sure to bring treats for everybody's dogs. Unfortunately, despite all the passion I had for dogs back then, I never learned how to care for them. This created a lot of problems for me after I adopted my first dog.

I didn't know where to begin, and everyone I asked would act like an expert. One person would say to be the alpha and dominate the dog, and the next would say to fatten the dog up with treats. I was running into all the dog problems you could imagine, and no one had a clear answer. My dog was going potty in the house, barking at every passing neighbor out the window, would chew on furniture and anything else she could get her teeth on, constantly jump on visitors, and pull me by the leash—it was more like she was the one taking me for a walk. She was my Marley, the dog that caused every problem in the book. I didn't know what to do. In fact, at one point I even thought of giving her back to the rescue. I needed a solution!
After spending thousands on new furniture and carpet (not to mention the embarrassment of having an untrained dog), it was time for drastic measures. Lucky for me, I discovered that one of my friends from high school was a professional dog trainer. I reached out to him, and he invited me to his dog training facility in Chicago. My issues were so bad that the 2,000 mile-drive seemed worth it. I spent three weeks out there and was able to learn so much about dog training, and could understand the theories so well, my friend suggested that I become a dog trainer. After having spent two years behind a desk as a computer graphic artist, this sounded like a great idea! So, I packed up and headed out to the Tom Rose School—one of the premiere dog training academies for professional trainers. And so, 25,000.00 dollars later, I was a certified master dog trainer, and now I had the tools to help others that were struggling with the same issues I was!
After working with countless dogs, I started to realize that many of the big issues that people had were easily fixable—if only they had the right tools. The problem was, most of my clients couldn't retain all the information, and as a side effect—small details would get mixed up, which would slow down progress. I believe that someone shouldn't need a dog trainer for a long time, so my goal was to get people to be able to train their dog to be the perfect pet within 1-3 lessons. It was an ambitious goal, but I believed it was doable. Since the main issues were retaining the information, I figured a training manual/guide could help solve that problem. It would be broken down in a step-by-step scientific proven process to deliver results and support the lesson. I'm proud to say that it worked beautifully. My clients were able to train their dogs to the level they desired.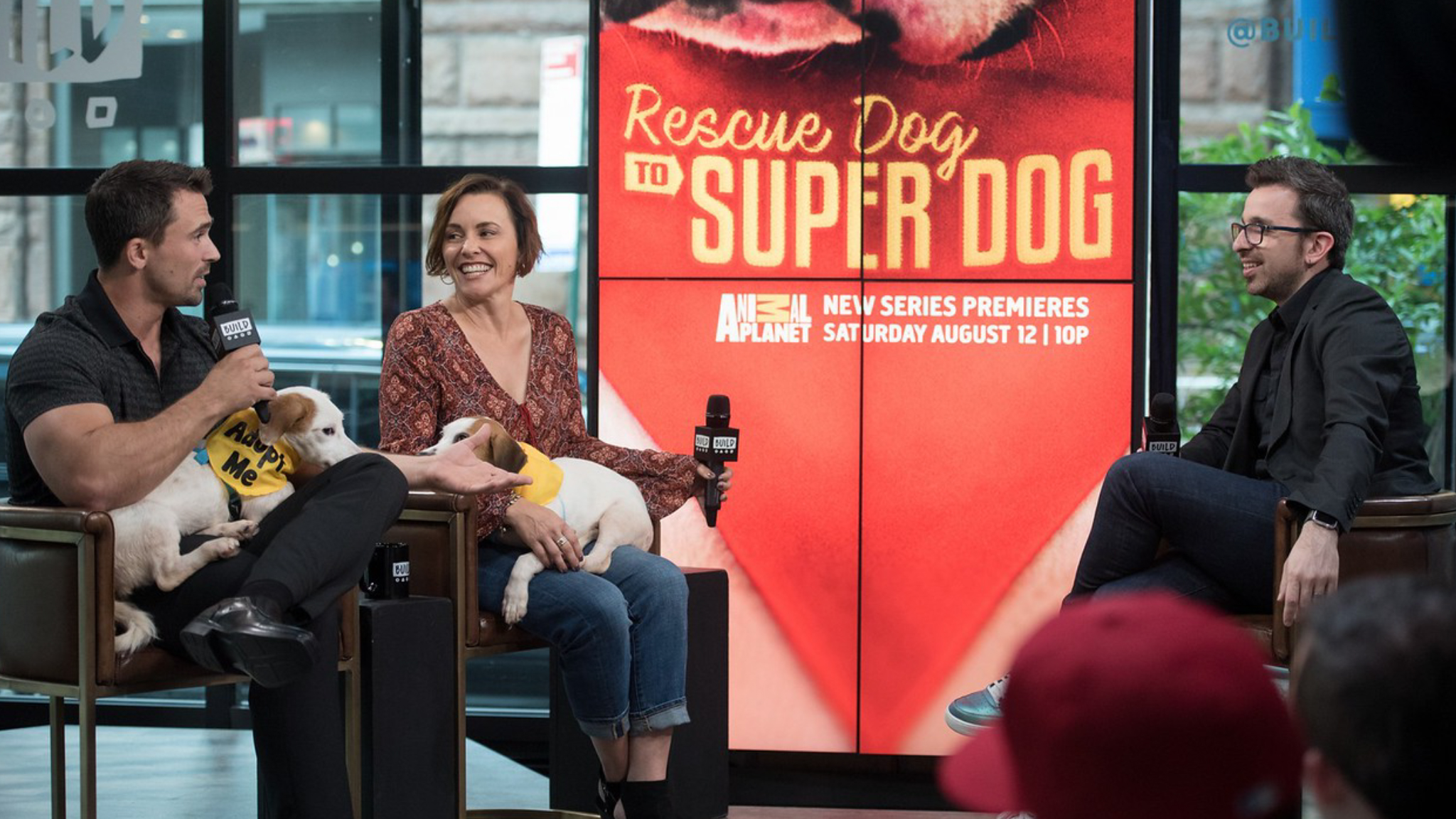 Soon after starting my non-profit, Animal Planet reached out to me. Since I trained dogs from the shelter to be service dogs, they thought I would be perfect for their new show, "Rescue Dog to Super Dog," It worked out, and we made six incredible episodes. The show was a success with 34 million viewers. It had one downside, though—I started receiving hundreds of emails every day from people needing training help but who lived out of state. I would share my manual with everyone who contacted me, but without seeing the training first hand, they weren't having the same success my clients were. I felt terrible that I wasn't able to help everyone in need.
After a few thousand emails, I decided I needed to create an online training program that could provide the clear guidance so many people needed. I had three main goals in mind: A program that was easy to understand, easy to implement, and affordable! After countless hours of filming and editing, the Nate Schoemer Online Dog Training Course was born at a price everyone can afford.
The beauty of the program is that it teaches the student the science of dog training. During my career, I have trained service dogs, search and rescue dogs, agility dogs, protection dogs, therapy dogs, competition dogs, and pet dogs. I implement the science I teach in my program on every one of these dogs. When done correctly the results are undeniable!
Are you ready to get started? Click the link to get instant access!
Your Instructor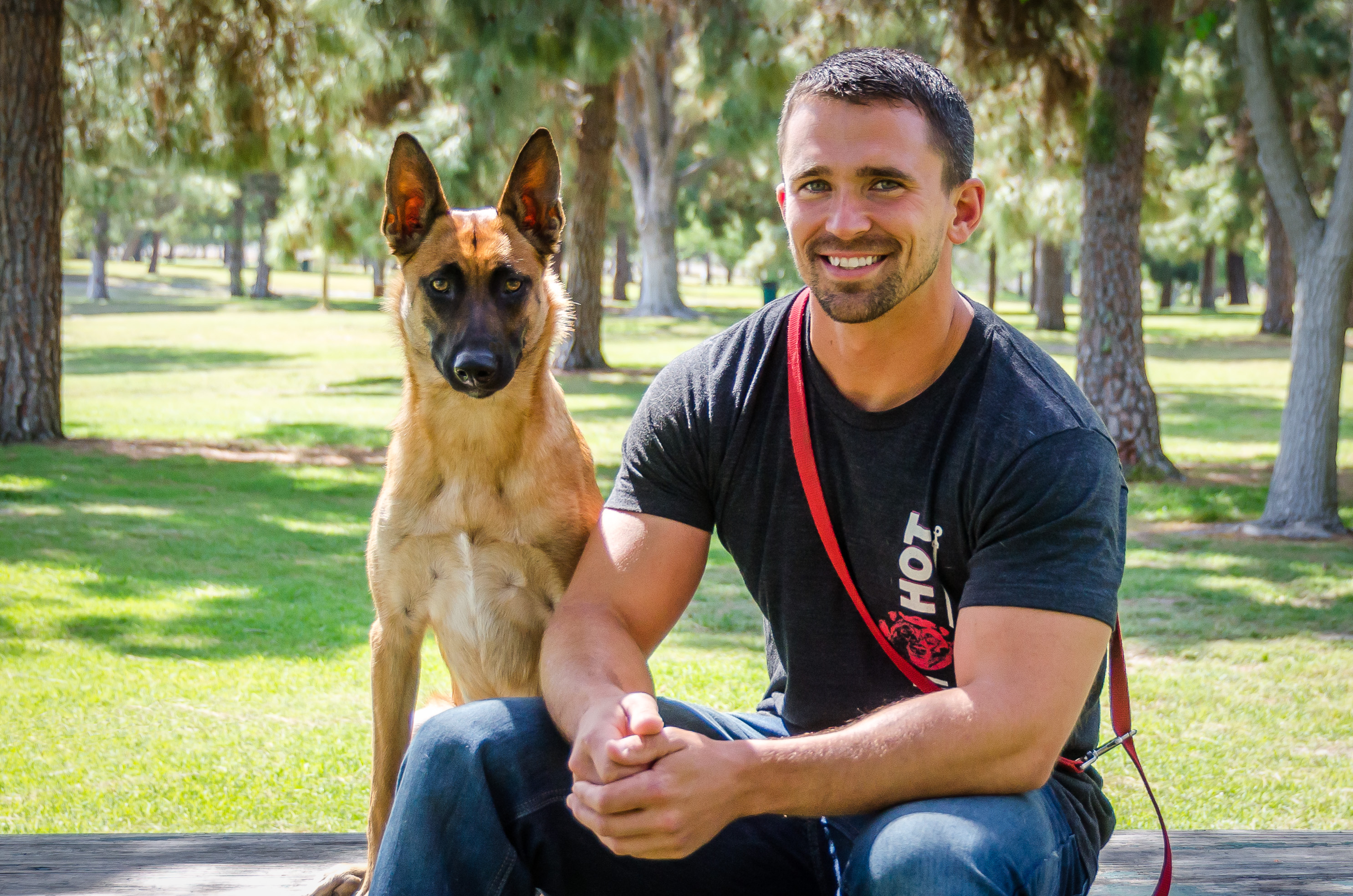 Nate Schoemer is an American dog training and canine educational expert and former United States Marine. He was certified as a Professional and Master Dog Trainer through the Tom Rose School, where he graduated at the top of his class in both the Professional and Master Dog Trainer programs.
Nathan began using his extensive experience to help many canine professionals establish their own similar companies. Eventually, Nathan's career culminated with the creation of Hira's Legacy, a non-profit educational foundation to improve the lives of dogs and their owners.

Shortly after his return to LA, Nathan was cast by Animal Planet as the co-host of Rescue Dog to Super Dog; a UK show that was formatted for American audiences. In the show, Nate transformed rescue dogs into service dogs to help the lives of people affected by disabilities.
More recently, Nate joined forces with the non-profit Cammies & Canines with a three-part mission of helping veterans, rescuing dogs, and training service dogs for the disabled. In doing so, Hira's Legacy merged with C&C and moved operations to San Diego.
In late 2018, Nathan took his operations in the dog world to the next level with the launch of On Season K9 Nutrition: his personal brand of raw, freeze-dried dog food. This product keeps in line with Nate's philosophies and dedication to the field by providing a highly nutritious alternative to dog kibble.
He prides himself on his self-motivation, honesty, integrity, enthusiasm, and determination to serve his clients and his community in all of his endeavors. He currently works on his entrepreneurial activities and lives with his two Malinois, Arih and Hero, and Labrador, Charlie.
Frequently Asked Questions
When does the course start and finish?
The course starts now and never ends! It is a completely self-paced online course - you decide when you start and when you finish.
How long do I have access to the course?
How does lifetime access sound? After enrolling, you have unlimited access to this course for as long as you like - across any and all devices you own.
What if I am unhappy with the course?
We would never want you to be unhappy! If you are unsatisfied with your purchase, contact us in the first 30 days and we will give you a full refund.